21th ANNIVERSARY
INTERNATIONAL KYOKUSHIN CAMP
Welcome to the French Kyokushin Spring Camp open to all Martial Arts
Group courses (Kihon, Ido Geiko, Kata and Kumite)
Special Bunkai Training...
Trainings with the Federal official coaches and International Teams,
Sweating smiling f...ing trainings you will never forget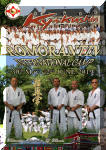 If you pay by PayPal, thank you to add 4% of PayPal taxes.

D

ATES
From 2019 Thursday May 30th until Sunday June 2nd (Long Holiday "Ascension" Week-end).
PLACE
Ethic Etapes Centre - Stade Tournefeuille, rue du stade / ROMORANTIN
GPS address for Hotel - Rue du stade / ROMORANTIN

GPS address for Dojo - 15, rue des Champs-Ragot / ROMORANTIN

GPS access for Castle park training place - 23, route de Selles / ROMORANTIN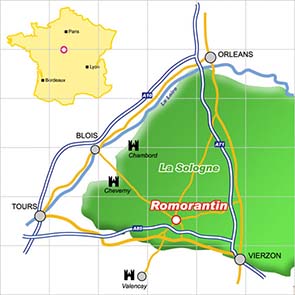 Romorantin-Lanthenay is situated in the centre of France at 172 km from Paris (nearest airport is Paris-Orly).
Private parking

Rooms from 2 to 5 persons (all rooms are with private shower, toilets, lavabo)

Free Wifi

Self-service restaurant, meals with at least one Hallal dish

Lounge Bar, Baby-foot, Ping-pong...
ESTIMATED
TEACHERS
Bertrand Kron Shihan (7th Dan - Technical advisor for FKOK)
Tommaso Schirinzi Shihan (6th Dan - Italy Head Instructor)
Tony Lingelser Shihan (5th Dan - 11 times World championship fighter)
Alexis Fréchin Sensei (4th Dan - President of FKOK)
André Avena Sensei (4th Dan)
And surprises in the Head instructor Task force...
With the Kyokushin European Team
LANGUAGES
Français
English
Español
Italiano
SCHEDULE
Welcoming on Thursday before 10:00 am! (possibility to arrive on Wednesday)

End of the camp on Sunday after lunch (mandatory)

Common courses and groups, outside Castle park or main regional Dojo depending of the weather

Kihon, Ido Geiko, basic and advanced Kata, Bunkai, Kumite, Taiki Ken, Shiwari and surprises...

All level from beginners to advanced high ranks
BRING
2 Dogi, 1 track-suit, training shoes. Shin pads and Fuji Mae fighting gloves. Personal pharmacy. Towels and... hangers to eventually dry your Dogi.

VISA and OFFICIAL INVITATION PROCEDURE
For students needing visa, thank you to understand for laws reasons, we can send official invitation for Visa only if we follow bylaws and administrative rules as below.
To participate in a federal seminar or camp, the invitation must be requested from FKOK, sufficiently in advance according to the rules of the invited country, as follows:
Registration of participants using the official forms.

Immediate payment of registration fees (non-refundable).

Sending by eMail the list of team members specifying for each person:

Last name and first name.

Nationality.

Date and place of birth.

Full address.

National passport number, place of issue and date of expiry.

Kyokushin official rank.
Invitation cannot be issued for unjustified accompanying persons.
Then you will receive by eMail an official letter of invitation
Please follow this following procedure - no other way possible!

ACCESS
Nearest airports:
South Paris (Orly) - 170 km
North Paris (Roissy Charles-de-Gaulle) - 230 km
North Paris (Beauvais) - 300 km
Train
Road via motorway A85, exit 14, then 5 km to Romorantin
South of Paris - 170 km

West of Genève - 400 km

South of Rotterdam - 600 km

South of Bruxelles - 500 km

North of Barcelona - 800 km

North of Roma - 1200 km

East of Varsovia - 1500 km

KYOKUSHIN FEDERAL EVALUATION RANK TEST
Download registration form to FKOK, mandatory Branch-Chief agreement.
Very Important, Thank you to respect the registration delay of 6 weeks before the camp as we can order and buy the boards and all necessary content for the rank test.

REGISTRATION
The camp is open to everybody from Martial Arts, all karate styles or Kyokushin groups.
Less than 18 years old must join a parent's authorisation.
Less than 16 year old must come with adult
Less than 13 years old must come with family parent (father or mother)
FEES
Fees includes courses, accommodation and meals.
Fees for accompanist are "not Federal member".
Thank you to be there before 9:00 am on Thursday to confirm your presence at the camp.
Insurance for cancelation
Registrations are nominatives (no possibility of substitutes).
Reimbursement can be possible only for people who got individual insurance (25 € added and paid with the full registration fees at least one month before the camp)
It will not be possible to reimburse people without insurance including if it's for very important reasons.
Payment send to our organisation means that you read and accept this conditions. Eventual lawsuits will be received in Dreux court only.
- With written official proof of the cancel reason (medical certificate…)
- Reimbursement more than 30 days before the first day of the camp - 100 %
- Reimbursement less than 30 days before the first day of the camp - 75 %
- Reimbursement less than 15 days before the first day of the camp - 50 %
- Reimbursement less than 8 days before the first day of the camp - 0 % (no reimbursement)
SPECIAL OFFER - Registration (fees received before 1st April)
From Thursday with lunch

Arrival before 10:00

Until Sunday after lunch

From Wednesday for dinner

Arrival before 21:00

Until Sunday after lunch

225 €

255 €

255 €

285 €
Registration paid after 31st March
Registration must be paid by swift or Paypal at least 2 weeks before the camp
(after this date, no possibility of reimbursement for cancellation)
---


(If you pay by PayPal, thank you to add 4% of PayPal taxes.)
Check your eMail address on the contact form

Explain payment for "French spring camp" concerning (names and Country)

Click on the Paypal Logo to pay us: our eMail address for payment is:
fkok.kron 'at' gmail.com (change 'at' by @ !)
---
IMPORTANT - limited number of places - Mandatory previous registration